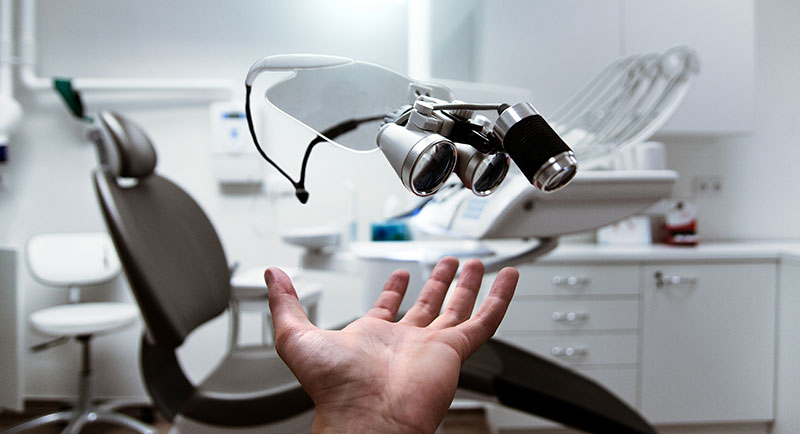 Teaching your children to take care of their oral health is critical to ensure they grow up with confidence and vitality. Ideally, you should start them off with their first dental assessment within six months of their first teeth erupting, according to the Canadian Dental Association. At the very earliest, dental care for children should begin by the time they are one year old, and every six months thereafter to catch any potential problems early.
Preparing for the First Appointment
Some people go through their entire lives terrified of visiting a dentist. Help your child to avoid this scenario by refraining from any hype that generates excitement or nervous tension. Bring a list of any current medications and information needed to complete the dental office's registration and health history forms. For a visit without any administrative hiccups, it's a good idea to find out in advance whether your insurance provider covers the costs and if you need to pay first and then claim a reimbursement. All this will help you avoid stress and frustration for yourself or your child.
What Happens at the "First Date"
Your child's first "date" will usually be an opportunity for the dentist to get to know him (or her), and to form a relationship of trust that hopefully lasts throughout their childhood. The dentist will check the child's teeth for any signs of decay, examine their bite and assess the risk of future problems with the gums, jaws and oral tissues. He'll discuss issues pertaining to dental care for children with you, such as the use of pacifiers and nutritional tips, and will review your child's current methods of cleaning to see if you need any help with these.
Potential Challenges
The type of dental problems that might exist around the time of your child's first appointment could include:
Malocclusion – a bad bite can start at any age, and could be caused by difficulty during birth, malformation of the jaw or other circumstances beyond your control.
Lower lip- or thumb-sucking and tongue-thrusting, all of which could push the teeth out of alignment and result in an overbite. This can cause problems with speech development, which might roll over to the permanent teeth once they erupt.
Tooth decay caused by bottle nursing develops when your child's baby teeth have extended contact with the bacteria in sugars found in drinks such as fruit juices, milk and baby formula.
Keeping it Positive
The most important factor in dental care for children is to keep your child's first dental visit as positive as possible. Scheduling a morning appointment may help to ensure the child is well-rested and not hungry around the time of the visit. Keep any anxieties you have about the visit to yourself, and you should never "bribe" a child to go to the dentist or use the event as a threat or punishment. Try to make it an enjoyable outing, because teaching good oral health habits at an early age can set the stage for ongoing regular dental checkups and avoid a lifetime of dental problems.