Dr. Michael Handler & Barry Hanser are proud to offer Scarborough residents a relaxed environment that caters to their needs. When you choose Drs. Michael Handler & Barry Hanser for your complete dental care, you can expect up-front and honest dental-health advice and assessments. We'll present several options for your oral health care and help you choose the best path for a better smile. What's more, we love children and offer a full range of dental services for them.
We appreciate the opportunity to provide you with dental services. The information that follows is designed to answer many questions most patients have. We want you to know about our policies and methods of practice. The more you know, the more we can be of service. If there are any questions, however, please ask since we do want to be of help. Everyone in this practice operates as a team member. All have been trained as professionals and we take pride in our professional capability.
Dr. Michael Handler & Dr. Barry Hanser: Family & Cosmetic Dentistry have been providing outstanding dental care to the Scarborough community for more than 50 years. Drs. Michael Handler & Barry Hanser both attend numerous continuing education courses and seminars throughout the year to stay up to date with changes in the field of dentistry.
Professional Associations:
Ontario Dental Association
Royal College of Dental Surgeons of Ontario
---
Dr Michael Handler, DDS - Dentist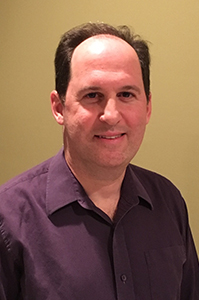 Dr Handler graduated from the Faculty of Dentistry at the University of Toronto in 1993. He started working in Scarborough, Beaverton and Pefferlaw right out of school and purchased his practice in 1999 from the previous owner, Dr Barry Hanser. He is a member of the Ontario Dental Association.
Dr Handler is constantly attending continuing education seminars to learn about new techniques, equipment and materials in order to better serve his patients. He is following in the footsteps of his late father who was also a dentist in Scarborough. In his spare time, Dr Handler enjoys spending time with his wife and 3 kids and looks forward to his weekly hockey game. His interests include baseball, kayaking and general trivia.
---
Dr Barry Hanser, DDS - Dentist - Founder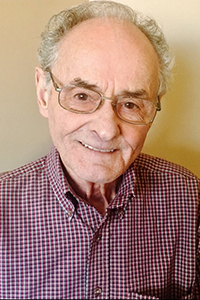 Dr Hanser attended the University of Toronto where he graduated from the Faculty of Dentistry in 1957. He has been proudly working as a dentist in Scarborough his entire career. He set up a dental clinic in the Kennedy and Eglinton area right out of university. He is a well respected and dedicated dentist who has been providing treatment in General Dentistry with a special interest in Orthodontics. Dr Hanser is a member of the Ontario Dental Association and is constantly attending seminars to upgrade his dental skills as new procedures are available.
He loves spending time with his friends and family including his many grandchildren. He enjoys travelling with his wife and is a regular at bridge tournaments.
---
Call 416-267-4661 to set up an appointment with Dr. Michael Handler & Dr. Barry Hanser.
Your need for healthy teeth and gums is our main focus. We offer dental services for families and individuals of all ages. We are located at 308-2401 Eglinton Avenue E, Scarborough, ON, M1K 2N8
Give us a call and we will be glad to answer to all your concerns regarding dental problems!