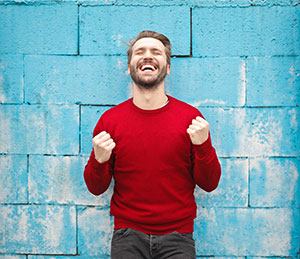 The past few months have been a rollercoaster for patients as dental practices across Canada closed their doors in an effort to help flatten the curve. Since June 8, we've opened up again and are seeing patients for all regular services. That doesn't mean the risks of the pandemic are over, though, but we have taken all the precautions recommended by the Royal College of Dental Surgeons of Ontario to ensure the safety of anyone who enters our office.
Our team and patients are all protected by the measures we've put in place, and to set your mind at rest we've outlined them here.
Why Preventative Dental Health Care is SO Important
As our economy starts to reopen and we learn to live with the presence of Covid-19, preventative dental healthcare needs to be a top priority for every family.
Having regular cleanings and examinations can help reduce the need for more major treatments such as tooth extractions and dental implants.
Good oral health is vital for a stronger immune system, which is your best defense against complications if you do happen to contract the coronavirus.
In the post-pandemic world, many people will be struggling financially or may have lost their jobs—and with them, their health insurance—and preventative health care will help you to avoid needing expensive dental treatments and care.
But what's the risk of going to the dentist again, you ask. How can you be certain that it's safe to consult your dentist and have the "up-close-and-personal" contact that dental care involves? Here's what we're doing at our dental office to protect both patients and our team.
Safety Measures for Post-Pandemic Dental Care
Everything we do follows the guidelines laid out by the provincial authorities, as well as best practices in the dental care environment. Specific safety measures we've taken include:
We've increased infection control awareness. Our dentists, hygienists and assistants are all well-versed in infection control, which includes the correct use of suitable personal protective equipment (PPE).
Our office is hygienic, sanitary and safe, and we have increased the level of cleaning. Our reliable team sanitizes the public areas several times a day, and each treatment area is disinfected after every patient.
We've installed a HEPA air purifier in each of our operatories, to help remove bacteria and viruses from the air more efficiently.
Appointments are being scheduled well apart to minimize the number of people in the office at a time. This ensures patients can physically distance while in our office and allows time for sanitization between patients.
We're screening every patient by telephone the day before an appointment using standard questions, in keeping with provincial regulations. When you arrive for your appointment, your temperature will be checked with a touchless thermometer. You'll also be asked to wear a mask or face covering while you're in our office, except of course during your treatment.
You'll need to limit how many people you bring to the appointment with you. Exceptions are being made for young children and anyone who needs assistance, but parents and caregivers are also being screened.
We've asked our patients to call us when they arrive in the parking lot before coming up to the office in order for us to ensure social distancing and everyone's safety within the office.
We'll ask you to clean your hands as you enter the office and again before you leave.
We will be using touchless payment options like interact transfer, credit or debit cards.
It's Time to Come Back
Don't let your concerns about Covid-19 stop you from enjoying the benefits of good oral health. If you have any questions about our hygiene practices, please feel free to call our office for clarification.
For more information on scheduling an appointment or the steps we're taking to protect patients, kindly call our dentists in Scarborough at 416-267-4661 or click here to book online.